Beer Festivals
---
With summer in full swing, more and more beer festivals are popping up across CT and NY! We've compiled a list of local beer fests in Fairfield County as well as popular destination beer fests. Check back in August for a more detailed list of Fall beer festivals and Oktoberfest happenings!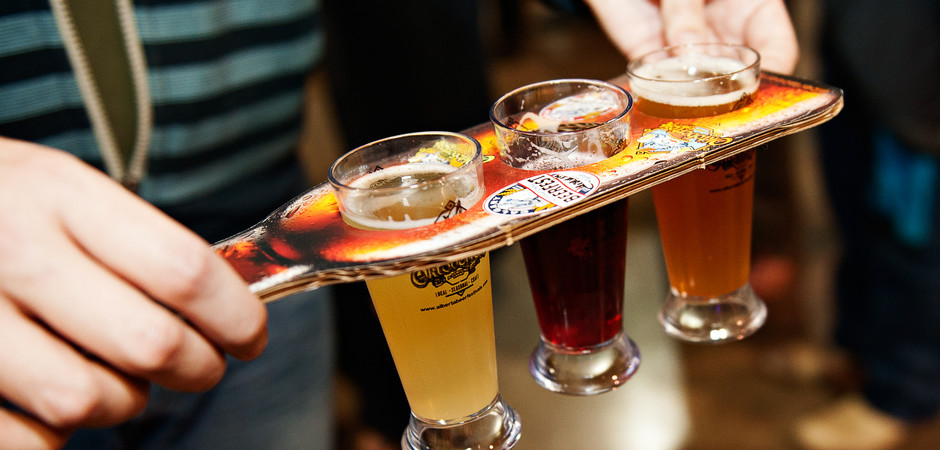 July 13
Head to the 6th Annual Bethel Beer Fest to socialize with friends, taste craft beers, and meet the brewers that created them. It's the perfect opportunity for beer aficionados, beer lovers and the casual beer drinker to speak to company representatives and brewers responsible for some of your favorite brews. It's also the perfect opportunity to discover and taste new brews and special limited release beers and ales. Live music and local food vendors will also be there.
July 19
Good Beer Craft Beer and Food Festival
Good Beer Craft festival in Lower Manhattan features craft brews, hearty food, and a mix of other delicious offerings all included in the price of your ticket. This year's festival has expanded its offerings to include hundreds of the city's most interested and influential beer enthusiasts, bartenders, beverage buyers, chefs and media!
August 6
With over 70 breweries in attendance, the 9th annual Charity Beer Fest in Middletown, CT promises to be even bigger than last year! All tickets come with unlimited samples and access to food trucks. VIP Tickets will be offered in limited amounts.
August 15
Beers & Bites: Presented by Half Full Brewery & CT Bites
Half Full Brewery and CT Bites are excited to bring you this year's most creative and collaborative food and beer pairing event series in Stamford. Not to be missed, "Beers & Bites" 2018 pairs limited release beers from Half Full Brewery with totally off-menu food items from some of Fairfield County's best chefs and food truck operators. Each menu item will be paired with a limited-release beer from the Half Full Brewery with the Brewers onsite to introduce each pairing. Tickets include 4 beers, all food, and a commemorative glass.
August 25
Two Roads Brewing Company is hosting their 6th annual Shore to the Pour 3-mile Beach race at 1 Dorne Dr in Stratford. Food, beer, & activities will follow at Short Beach. Food will be available for purchase from Firehouse Grill & Popsicles from PopCentric. A portion of the proceeds will be donated to the Connecticut Audubon Society at Stratford Point.
August 25
Now in its second year, downtown New Haven's outdoor craft beer festival is the "grand finale" to the New Haven Craft Beer Week. The event will feature unique and limited offerings from 24 local and regional breweries with over 40 beers tucked away in an intimate urban setting. Multiple sessions will be available between 11:00am - 5:00pm, and there will be unlimited samples with food, music, and games. Festival is located in the Temple Plaza at 160 Temple Street.
September 8
The Brass City Brew Fest in Waterbury, CT is one of the largest in New England and provides an opportunity for beer lovers to sample a daunting variety of craft brews. This year, over 125 breweries and brewpubs will be showcase more than 275 domestic and international brews. The Brew Fest has drawn attendees from more than 90 towns in Connecticut and a dozen states up and down the East Coast.
Let us know if you have a favorite beer festival on Instagram or Facebook at @ourtowncrier!
Reviews
Kate
Redding, CT
Great article
Shore 2 The Pour is one of my favorite summer events! Can't wait to see what you list for Fall beer festivals.
July 2018
Did you find this review helpful?
0
0